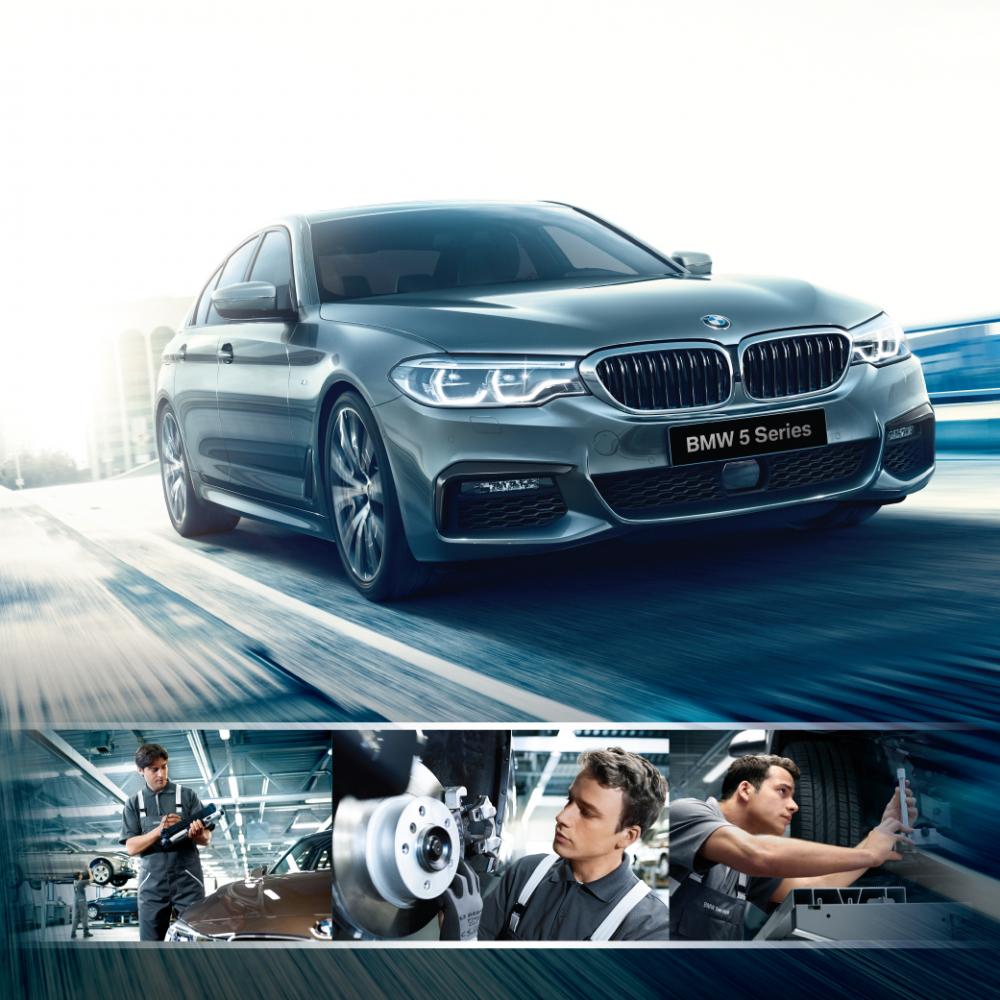 BMW SERVICE LATEST OFFERS
BMW MAINTENANCE SERVICE PACKAGE UP TO 20% OFF
Sudden incidents on the road could occur at any time. You need a regular inspection and maintenance to understanding your BMW's latest condition to avoid any unnecessary worries. BMW Service Regular Maintenance Service Package provides up to 20% discount for comprehensive 67* inspection and maintenance items including Engine Oil Service (with engine oil filter replacement) and A/C Filter Replacement Service.
Using BMW Service Regular Maintenance Service in every 12 months or 12,000 km# will ensure that your BMW is always in the best condition so that your car could provide to the exact standards you are expecting from a BMW.
Click to download detailed leaflet
Book now or enquiry: 3193 6688
*The number of inspection items depends on the model.
#Whichever comes first.
BMW BODY AND PAINT SERVICE LIMITED OFFER
All BMW Owners can now enjoy not only 20% off for Parts, but also 30% off for labour, upon purchase of BMW Body and Paint service. 
With specific expertise and modern repair methods, BMW Body and Paint Service fulfills the strictest quality requirement of BMW. The perfect combination of innovative technology, Genuine BMW Parts and outstanding expertise of BMW Technicians makes it possible to ensure your vehicle can be used after completing the bodywork repairs and offers the customary level of driving pleasure. 

Book now or enquiry: 3193 6688 

BMW Shatin Body & Paint Centre 
4/F, Topsail Plaza, 11 On Sum Street, Shatin
THE NEW BMW PREMIUM INTERIOR CARE SERVICE WELCOME OFFER
BMW Service introduces the new BMW Premium Interior Care Service, providing the most superior and detailed service for the inner beauty of your BMW.  From now on, BMW owners could enjoy 20% off for 2 times of the new BMW Premium Interior Care Service at only $3,040. Act NOW!
The service uses the BMW genuine car care product for the whole car leather area. It also provides all rounded interior steam cleaning and thorough cleaning at 7 spots of the car interior. Under the new BMW Premium Interior Care Service, your car can get the best interior care and you will be very much felt like being in a brand new BMW.
Book now or enquiry: 3193 6688
THE NEW BMW SPA
BMW SPA introduce an all-new offer. All BMW owners can enjoy 20% discount upon purchase of 2 times BMW SPA service. Moreover, owners could also enjoy the promotional price of $500 for comprehensive interior steam disinfection.
Service includes:
1. Active foam car washing.
2. Professional exterior polishing.
3. Comprehensive interior cleaning.
4. Doors rubber seals caring.
5. Engine bay cleaning
6. Wheel and Tyres cleaning.
 
Book now or enquiry: 3193 6688