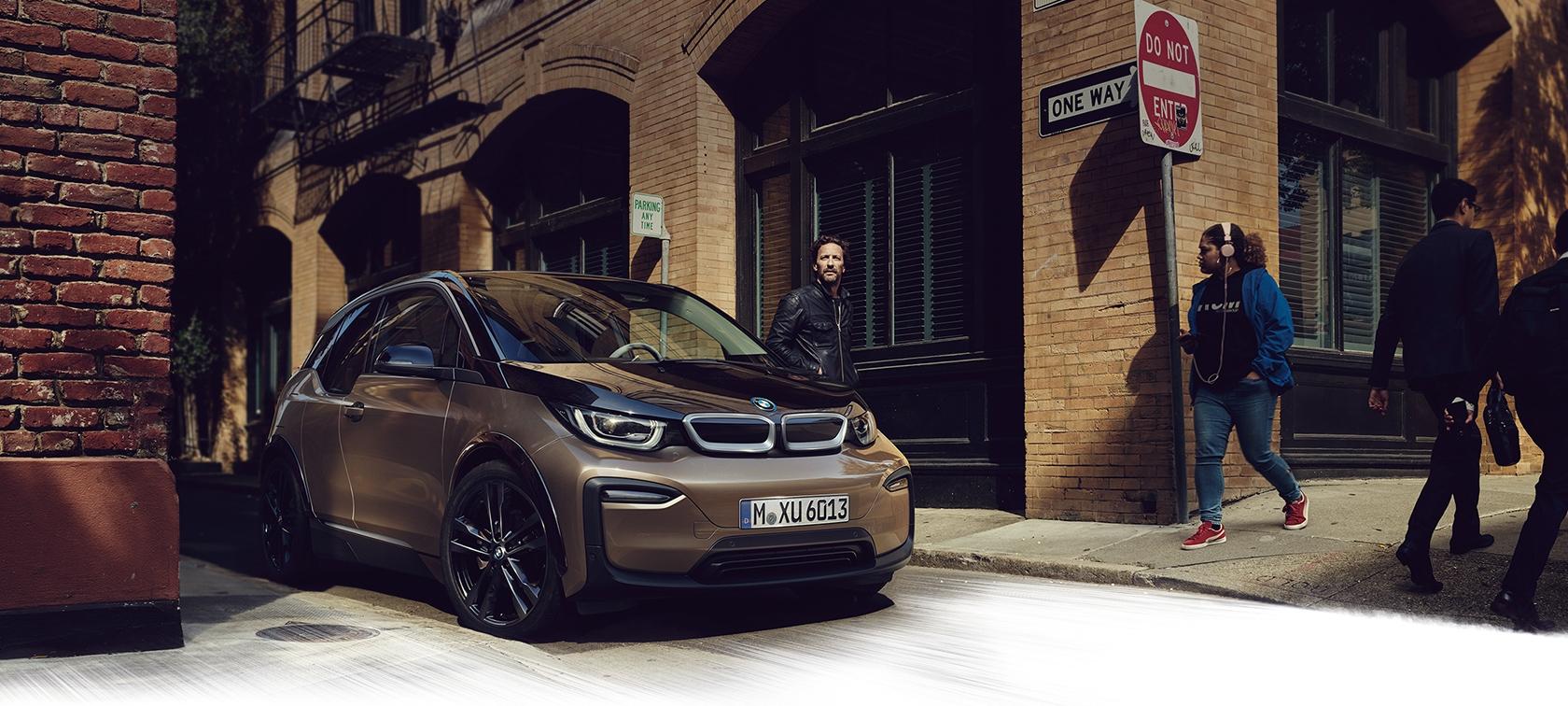 BMW i3
Available from $529,000
 
▶️ BMW i3 120Ah - from $529,000-.
▶️ BMW i3s 120Ah - from $575,000-.
First Registration Tax (FRT) for Electric Private Cars is waived up to HK$97,500 from 1 Apr 2018 to 31 Mar 2024 inclusive. FRT is subject to final approval by HKSAR Government.
Video Gallery
BMW i3 User Guide For Owners.
BMW i3
BMW i3 - Charging Procedure
BMW i3 - Emergency Release of Charging Port
BMW i3 - Charging Current Adjustment
BMW i3 - Parking Assistant
BMW i3 - Comfort Access
BMW i3 - Control the Windows by using Remote Key Fob
BMW i3 - Comfort Entry
BMW i3 (2018+) - iDrive Menu Content Configuration
BMW i3 - Programmable Memory Buttons
BMW i3 (2018+) - Bluetooth Pairing
BMW i3 - Activate Siri when iPhone is connected to vehicle via Bluetooth
BMW i3 (2018+) - Audio System Controls: External Music Sources
BMW i3 (2018+) - Audio System Controls: Radio
BMW i3 (2018+) - Voice Command
BMW i3 (2018+) - Navigation System: Search for Charging Stations
BMW i3 (2018+) - Navigation System: Enter Destination
BMW i3 (2018+) - Navigation System: Add Destination to Trip
BMW i3 (2018+) - Navigation System: Alternative Route
BMW i3 (2018+) - Navigation System: Show Points of Interest on Map
BMW i3 (2018+) - Navigation System: Save Memorised Point
BMW i3 (2018+) - Import Music File form USB Drive to the Vehicle's Music Collection
BMW i3 (2018+) - Preconditioning
BMW i3 (2018+) Vehicle Status Menu
BMW i3 - Driver Profile Setting
BMW i3 - In-car Owner's Handbook
BMW i3 - Unlocking Vehicle Doors when Key Fob is Out of Battery
BMW i3 - Starting Vehicle when the Key Fob is Out of Battery
BMW i3 - BMW i Remote App
BMW i3 (2017 or earlier) - Bluetooth Pairing
BMW i3 (2017 or earlier) - Audio System Controls (External Music Source)
BMW i3 (2017 or earlier) - Voice Command
BMW i3 (2017 or earlier) - Navigation System: Enter Destination
BMW i3 (2017 or earlier) - Navigation System: Search for Charging Station in Navigation
BMW i3 (2017 or earlier) - Navigation System: Add Destination to Trip
BMW i3 (2017 or earlier) - Navigation System: Alternative Route
BMW i3 (2017 or earlier) - Navigation System: Show Points of Interest on Map
BMW i3 (2017 or earlier) - Navigation System: Save Memorised Point & Home Address
BMW i3 (2017 or earlier) - Enable Split Screen
BMW i3 (2017 or earlier) - Store Music File from USB to Vehicle Hard Disk
BMW i3 (2017 or earlier) - Preconditioning
BMW i3 (2017 or earlier) - Vehicle Status Menu
BMW i3 (2017 or earlier) - Reset Tire Pressure Monitor
Private video
Private video
Private video